Our Character
"Your assistance in finding a second caregiver when we needed two and you always being there to listen or give an encouraging word, cannot be measured."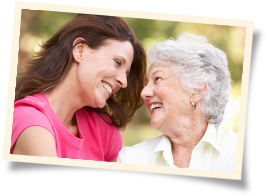 At Visiting Angels STORELOC, we know it isn't easy to make the decision to invite a caregiver into your home to provide homecare. That's why we use a personalized screening system designed to maximize your peace of mind. You'll have the opportunity to interview any caregiver we refer to you. At Visiting Angels STORELOC, we let you choose the caregiver you trust.
Character Counts
Visiting Angels STORELOC emphasizes intangible traits such as a caring personality. When you try our services, you'll be pleasantly surprised to see that at Visiting Angels STORELOC, character matters!